"Haven't you been there yet?" seemed the repeated response when ever I mentioned Monsieur D was taking me to FermentAsian, in Tanunda, for my birthday.
It seems we are way down the foodie chain when it comes to dining at this establishment, which has been opened for a couple of years.
Our booking was made three weeks out and closer to the day, I did come across a lot more people who, like us, were yet to go and even others who had never heard of it.
Post-dinner, my suggestion is do WHATEVER IT TAKES to get there for lunch or dinner.
"Divine, sublime, delicious" is my refrain whenever I really, really enjoy something: a bit like Kath & Kim's "noice, different, unusual" – except I'm not joking.
The DSD came out this night.
I had remembered John Lathlean, in The Australian, had written previously that chef and co-owner Tuoi Do "cooks with the hand of an angel". That almost reverential tone stuck in my memory; here's the original review and re-reading it after our visit, it totally sums up our experience.
My reasons for recommending FermentAsian?
This is cooking with harmony. Everything is delicately flavoured and in proportion.
Quality of ingredients.
The crackling on the pork belly. The broth on the warm mushroom salad.
It's in the middle of Tanunda.
The service is considered with the right amount of attention.
The smart, modern and comfortable interior.
The menu. The wine list.
It's probably the best South East Asian food you'll eat anywhere. Yes, really.
At our lovely young waitress' suggestion, we shared two entrees and two mains but opted for a mushroom salad instead of a side of seasonal vegetables stir-fried.
You can read more about FermentAsian here – and check out the menu and wine list. Click in the arrows below to scroll through photos of what we ate.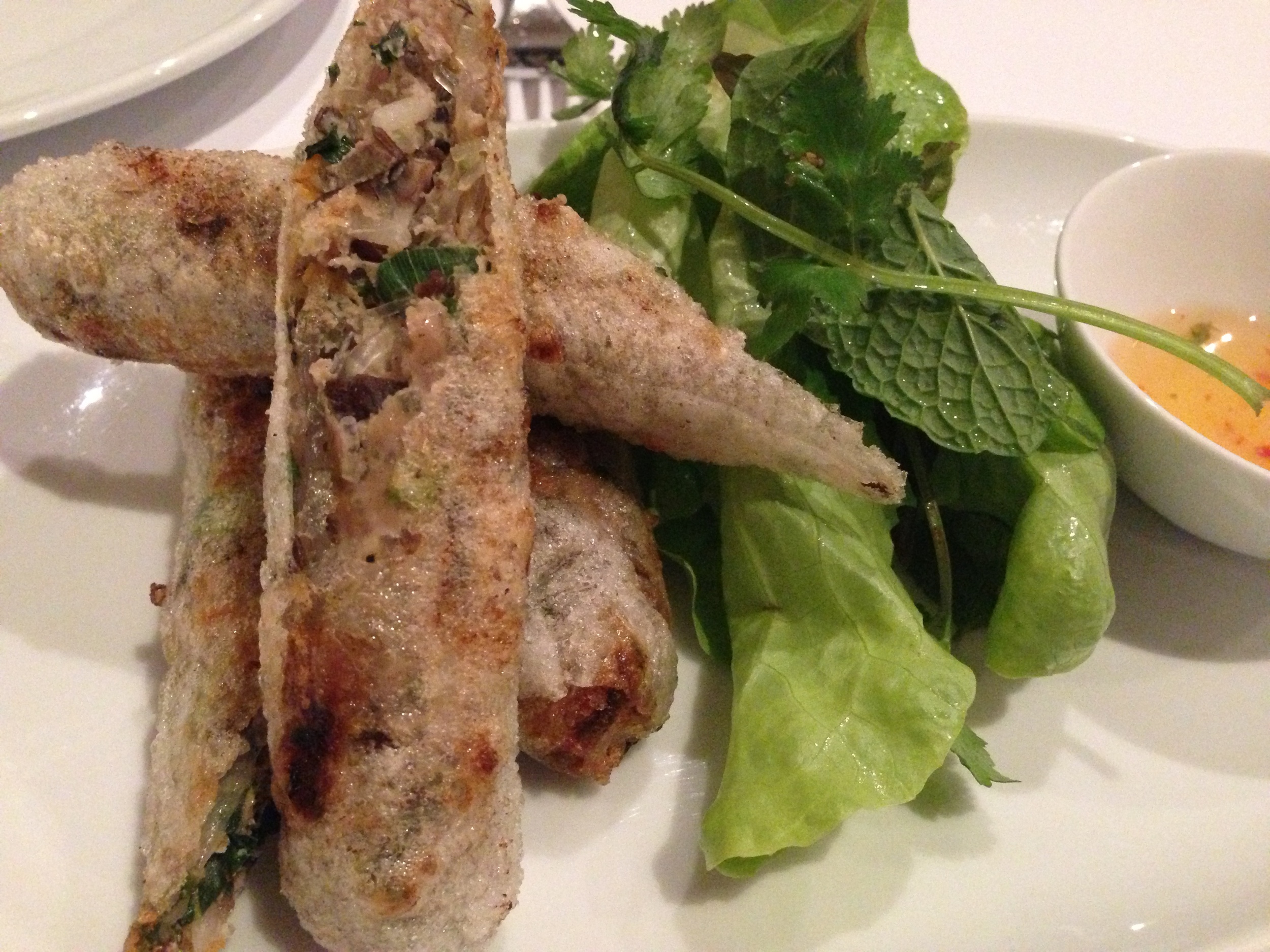 Our choices:
Thit lon cuon la lot
 Fresh betel leaves with sticky caramelised pork and incendiary components (4) $14
Nen Ha Noi 
Hanoi spring rolls with salad of fresh herbs and 
classic Vietnamese dipping sauce (2) $14
Tom sao ot 
Stir fried SA squid with chilli jam and Thai basil $26
Lon voi gung va cam
 Barossa Berkshire pork belly with ginger and orange sauce $26
Goi nam 
Warm mixed mushroom salad with galangal dressing $22
Bru lee chanh 
Lime brûlée $12